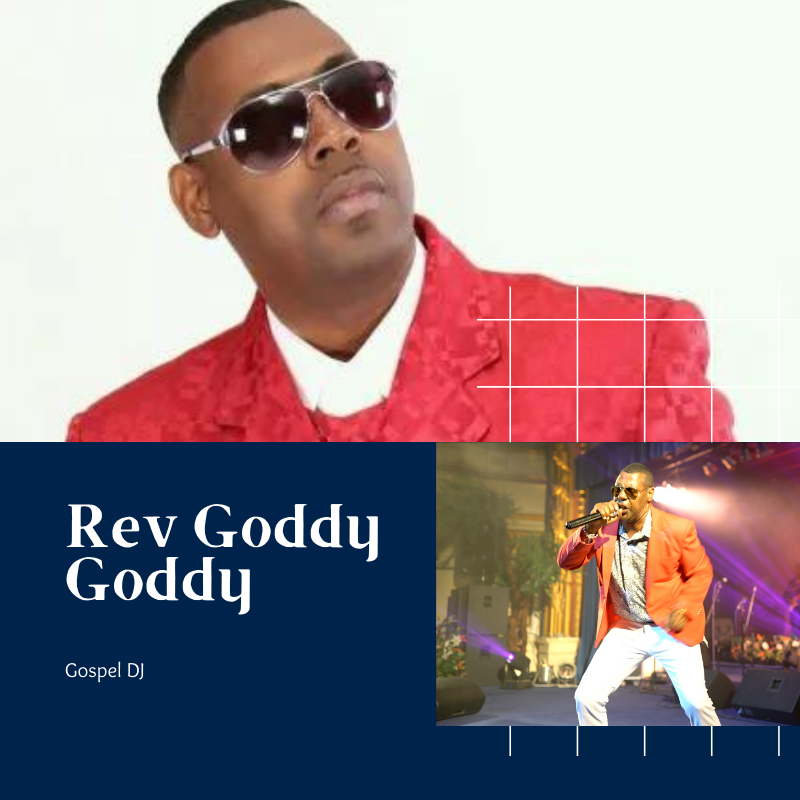 Gospel DJ, Rev GODDY GODDY, is committed to doing whatever it takes to win souls for the Kingdom of God, realising the power of the DJ ministry uses Reggae Music to take the message of salvation to the inner circle of Jamaica.
In November 2000, Rev. Goddy Goddy, released his debut album "Goddy Goddy", and was the recipient of the XNEWS "Best Gospel Artiste for 2000 Award". His Ministry has taken him all around the Caribbean as well as to the USA, Canada and United Kingdom. He was featured on the 2003 Kellogg's Gospel Sing-off Competition series in Washington DC and Detroit MI legs.
Rev. Goddy Goddy has had the pleasure of sharing the stage with the likes of Papa San, Stitchie, Ziggy Soul, Carlene Davis, Chevelle Franklyn, and The Righteous Riders.
In 2004, he launched his sophomore album entitled "Warfare" and in 2011 released Chaka Chi (Remix), Nuh Fraid a Pharoah and more.
Other Artists & Performers