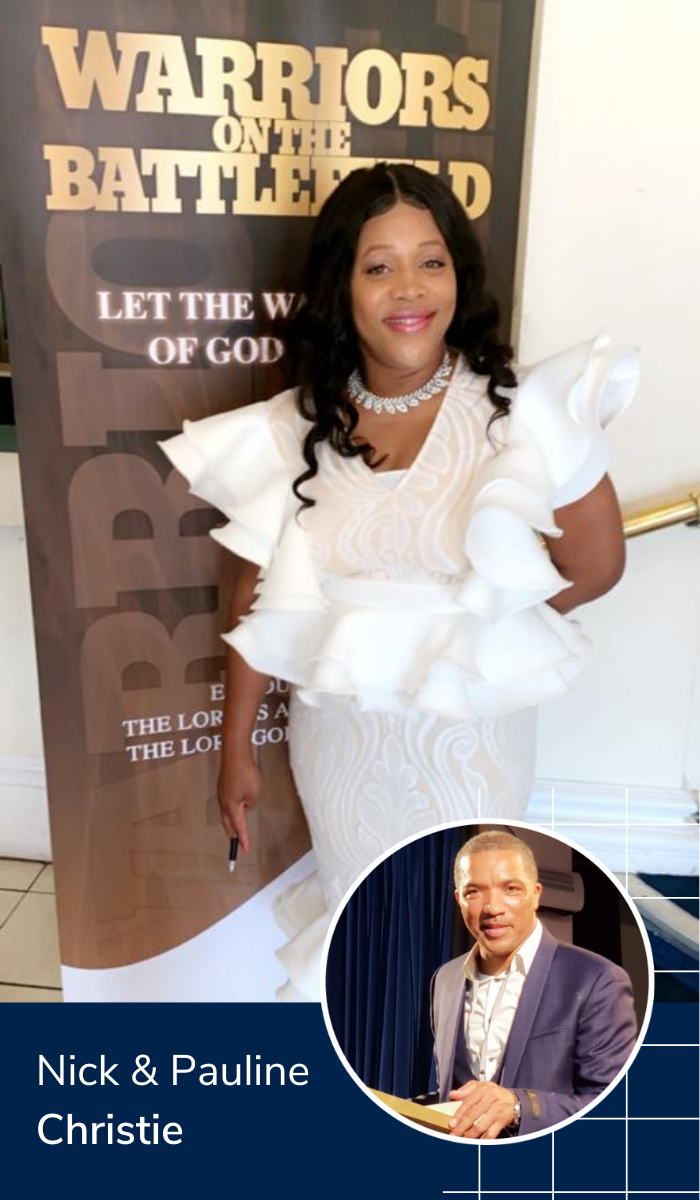 Nick & Pauline Christie
Founders/Managing Directors
WOTB was established in 2017 when ordained Pastor, Pauline Christie and her husband Nick Christie were divinely inspired to create a platform for major gospel artists who have crossed over from the secular mainstream.
WOTB's inaugural concert was actually showcased as a building fund event intended to raise money for the serious repairs needed to Pauline's beloved home church building.
The vision of the company quickly expanded to incorporate vibrant, upcoming performers such as singers and dancers who are destined for greatness. WOTB is a gospel extravaganza like none other, that is a vital part of the dynamic and powerful emerging inspirational move in the UK.
As Founder, Pauline has employed her many years of church administration experience to build this rapidly growing business.
WOTB has helped create an authentic wave of gospel music that is sweeping across the Boroughs of London leaving its audience energized, uplifted and refreshed.
Since 2018 the company's mission has further expanded to now include the promotion of conferences, Seminars, motivational speaking events and workshops.
Directors Nick & Pauline Christie are Supported by their Event Manager Kenneth Paris aka Trevor Triff.