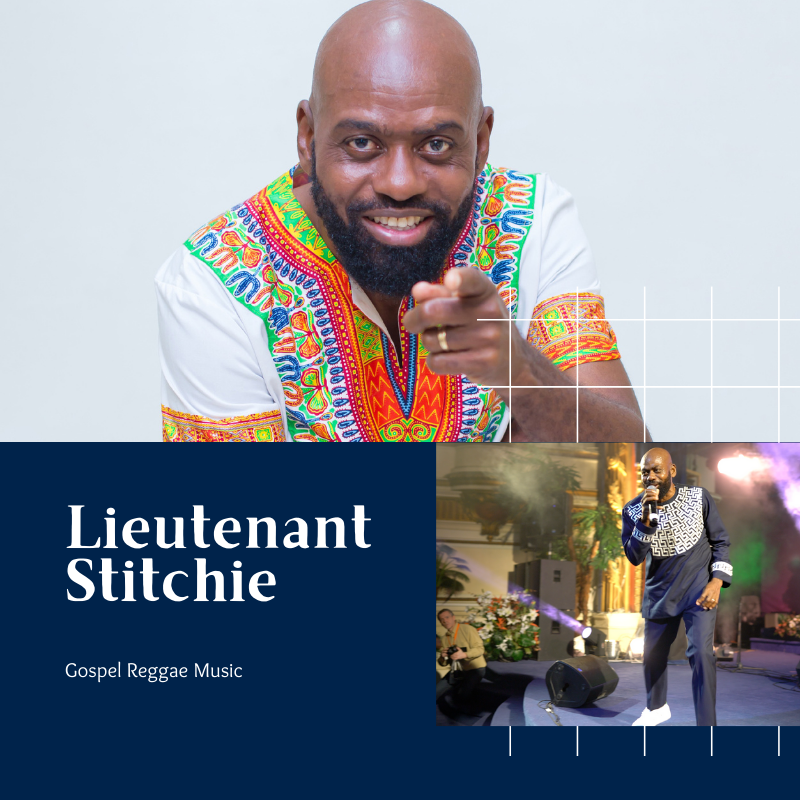 Purpose and passion are the catalysts that propels Rev.Dr. Lt. Stitchie with the power of Gospel Reggae Music. Straight from the files off his laptop, holding a microphone and handset is where Stitchie does all his talking before hitting the studio.
Lieutenant Stitchie is a Jamaican deejay who originally worked in the dancehall style but switched to gospel reggae in 1997 after surviving a car crash, thereafter, working under the shorter name Stitchie.
Lieutenant Stitches' early music career took an important step forward in 1986 when he began working with Prince Jammy, recording the single "Wear Yuh Size", followed in 1987 with his debut album Great Ambition.
More about his music career…
Although he completed a further album in the dancehall style (Raw Episode), he refused to promote it, and spent a period away from music, studying the Bible. His first album in the gospel reggae style was "To God Be the Glory", released in 1999, with further albums following in a similar style. In 2002, he won the 'Outstanding Male Reggae Vocal Performance of the Year' award at Caribbean Gospel Music Marlin Awards.
In 2012, he was awarded an honorary doctorate from the Cornerstone Christian University in Orlando, Florida, in recognition of his contribution to gospel reggae music. He was officially inducted into the Gospel Hall of Fame on 17 January 2016, by The Jamaica GHF president and Founder Bishop Dr. J.O Baker in Kingston, Jamaica. In 2014 his autobiography, The Power of Determination, was published.
In 2021, he was honoured in the National Honours and Awards on Jamaica's 59th Anniversary of Independence.
Other Artists & Performers